High Quality Hardwood Products
---
As a producer of high quality hardwood products, Sutreen Hardwood & Molding is positioned to satisfy the demands of even the most discerning customers.

A combination of advanced, computer controlled equipment, dedication to
customer service and good, old fashioned craftsmanship has enabled us to build a reputation as a leading producer of superior hardwood products.
---
Bring life to your kitchen
---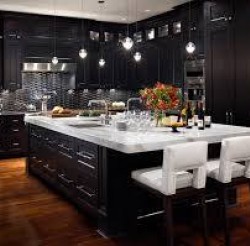 Sample kitchen to ceiling (in truffle)
Our quality and affordability come together to provide our clients with unlimited options for their new home construction or home renovation projects.

Just ask us. You'll be very pleased.
---
---
LOADING PLEASE WAIT...
unlock