About Us
---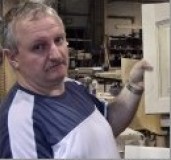 Mike Sinnicks ~ Manager
Sutreen Hardwood & Molding Limited is a family owned and operated business located in Eastport Newfoundland. Operating from Central Newfoundland of Canada's most easterly province, Sutreen Hardwoods has been in business since 1997, & currently employs 15 people. Mike Sinnicks, Sutreen's GM, is a lifelong Forester who understands the importance of sustainable development & lifelong training.

Sutreen's production facility is state-of-the-art. The equipment used includes a complete cabinet door line, molder, one Wood Mizer sawmill, a complete end-matching dystem, two 30,000 BF fehumidying kilns, s laminating unit, a molding/planning system , planer/sander unit, a BMI chopping system and a ripsaw unit which includes a gang-saw & straight line rip.

Sutreen is committed to providing a quality product to the market. The professional approach taken to ensure that quality is number one starts with ownership, but follows through every worker. Years of commitment, ensuring a dedicated and well trained workforce, pays dividend for the customer. This is our company modal.

Sutreen obtains its raw material supply (birch wood) through a combination of selective local harvesting techniques and purchases from other Newfoundland suppliers. This method of raw material collection helps to create other indirect jobs within our province.

Sutreen has an annual production capacity of nearly 960,000 FBM. Its products are distributed locally, throughout Newfoundland & Labrador.
---
Environmental Stewardship
---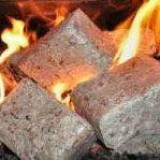 We are an environmentally conscious company. Our birch briquettes use no glue or chemicals, and consist of 100% wood chips compressed using a 4 ton press. We use our compressed wood chips, slabs and other raw material resulting from the manufacturing process to heat our facility.
---
---
---
LOADING PLEASE WAIT...
unlock